Royal Caribbean launches new Dreamworks marketing campaign in London theatre district
In:
Royal Caribbean has contracted Circle Agency to design and manage a new experiential marketing campaign that aims to promote the cruise line's onboard partnership with DreamWorks Animation.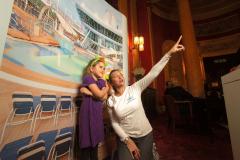 The new campaign kicks off at the Shrek the Musical theater in Dury Lane, London and offers theater goers the opportunity to have an exclusive photo taken that drops them into a scene onboard a Royal Caribbean ship.
In addition, representatives from Circle Agency will be on hand to encourage customers to share their image via Facebook, or email it to themselves.  People that participate in the campaign will also be entered to win a free Royal Caribbean Mediterranean cruise for four aboard Liberty of the Seas.
The marketing campaignis scheduled to run during every matinee and evening performance until November 3rd.
Royal Caribbean Launches & Events Senior Executive Hannah Simpson commented on the new promotion, "The Dreamworks partnership is now going into its third year and continues to add to our already extensive family offering onboard our ships. We wanted to highlight the various experiences available for families onboard.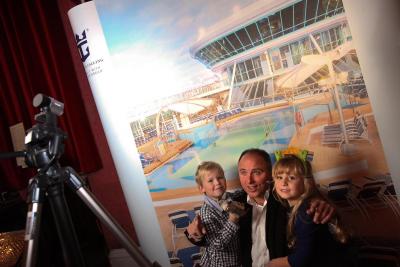 The activity we have created alongside Shrek the Musical highlights why a Royal Caribbean cruise is an ideal holiday choice for families and starting a dialogue with this highly targeted audience is extremely valuable."