Royal Caribbean launches new 3G cellular service on Oasis and Allure of the Seas
In:
Royal Caribbean and Wireless Maritime Services (WMS) have launched the second phase of 3G cellular data services onboard Oasis of the Seas and Allure of the Seas.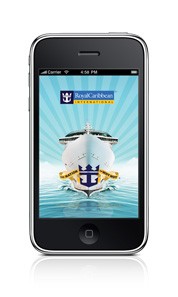 Having already launched EVDO in November 2010, WMS has followed that up with the launch of UMTS (3G) services.  This marks the first time that both 3G services have been successfully deployed onboard cruise ships, and marks a major milestone in passenger connectivity.
EVDO stands for "evolution data only" which is the 3G path for CDMA carriers.  UMTS stands for "universal mobile telephone service" and is the 3G path for GSM carriers.  
Prior to this, cellular data speeds onboard cruise ships were regulated to 2G speeds, but now guests can experience speeds of four to six times those speeds with these upgrades.
"It's one thing to have UMTS work in a lab environment, it's an entirely different and thrilling level of success to have it working as well is it is onboard these ships," said Tony Patino, vice president of engineering at WMS.  "Leveraging the expertise of our parent, AT&T, the WMS Engineering and Deployment teams have been working diligently to optimize and develop better use of parameters, finely honing our technology in order to achieve this great result."
WMS recently announced the signing of a new four-year contract renewing its relationship with Royal Caribbean Cruises continue providing cellular at sea wireless services to guests and crew on all existing ships across the Royal Caribbean International, Celebrity Cruises and Azamara Club Cruises brands.