Royal Caribbean to base Allure of the Seas in Barcelona in 2015 and offer Mediterranean cruises
In:
Royal Caribbean is sending the largest cruise ship in the world, Allure of the Seas to Barcelona, Spain in summer 2015 to offer Mediterranean cruises.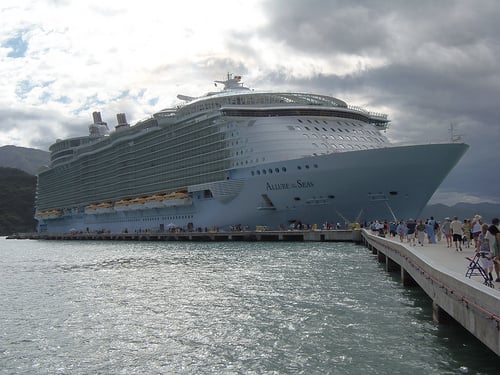 Sailing from Barcelona, while also offering embarkation in Rome, Allure of the Sea's seven night itinerary will feature calls in Palma de Mallorca, Marseilles, La Spezia (Florence and Pisa), Civitavecchia (Rome), and Naples.
Allure of the Seas will arrive in Barcelona in May 24, 2015 and offer cruises until October 2015.
The Mediterranean cruises will go on sale to Crown and Anchor Society members Febryary 12, 2014 and then go on sale to the general public on February 18.
Moving Allure of the Seas to Spain makes sense considering Royal Caribbean is bringing three new large cruise ships online over the next three years, with many (if not all) of them coming to the United States.