New Royal Caribbean cruise terminal in Port Canaveral delayed
In:
The new Cruise Terminal 1 in Port Canaveral will be delayed by more than a month due to construction problems on the terminal's waterside area.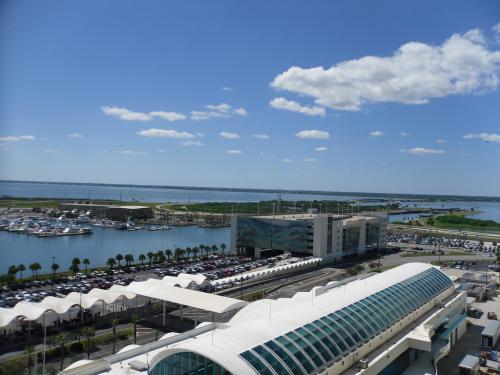 Florida Today is reporting that Port Canaveral Chief Executive Officer John Walsh says the new terminal will open December 27.
The change will force cruise ships originally slated to use the new terminal during November and December to shift to other cruise terminals.
Royal Caribbean was planning on using Cruise Terminal 1 for Enchantment of the Seas, Explorer of the Seas and Freedom of the Seas. In addition, Quantum of the Seas would be stopping in Port Canaveral as part of its Bahamas itinerary.
Reporter Dave Berman cites among the issues plaguing the construction site is it's taking longer than expected to remove 90-foot-deep piles that are remnants from former cargo piers that were on the site.