Royal Caribbean cruise ship rescues Cubans on raft at sea
In:
Royal Caribbean's Freedom of the Seas rescued seven Cubans from a small raft at sea on Saturday.
Royal Caribbean Blog reader Keith Hect was on Freedom of the Seas and reported that the ship picked up the Cubans during their cruise.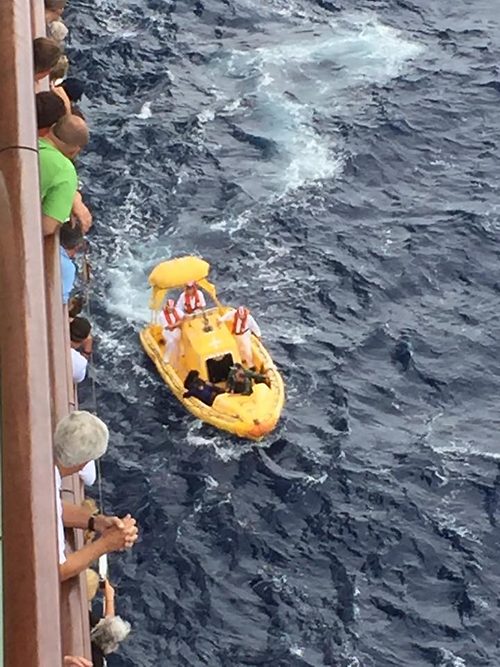 Photo by Ron Lodowski
Local10 also confirmed the report and shared video of the rescue.
Videos by Desiree Stovall
Another guest onboard Freedom of the Seas reported that the group of Cubans had been out to sea for 10 days with nothing but "small amounts of water and crackers."
The United States Coast Goard coordinated the rescue with the Royal Caribbean ship.