Photo Tour of Owners Suite stateroom on Rhapsody of the Seas
In:
We have a photo tour to share of an Owner's Suite on Royal Caribbean's Rhapsody of the Seas, which will take you through the cabin to provide an idea of what to expect if you book this category stateroom.
On Rhapsody of the Seas, we reviewed stateroom 8002, which is located on Deck 8 in the forward part of the deck.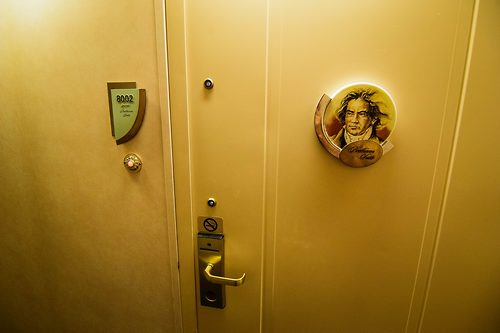 Some of the staterooms on Rhapsody of the Seas have special names, and our stateroom was called, "The Beethoven Suite".  Other than the fancy name, there is not really much distinction between this and another Owners Suite.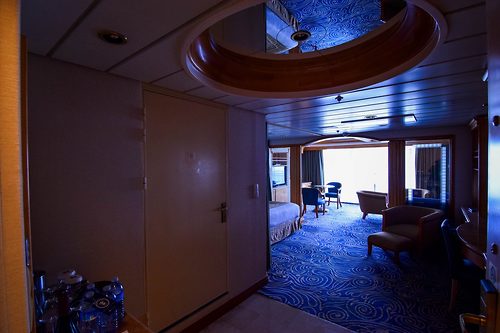 Upon walking in, the first thing you will notice is there is a ton of space.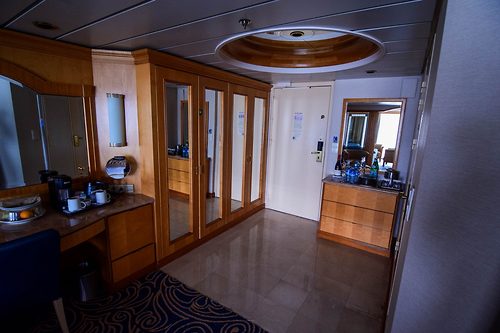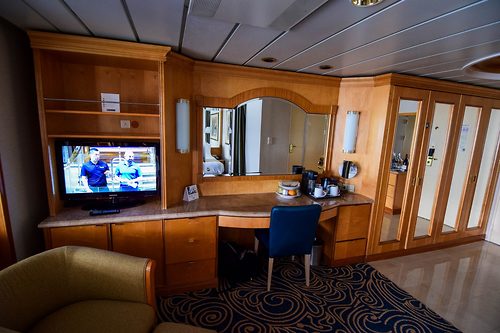 The vanity area features lots of storage space, a television, electrical outlets (including a not-so-obvious plug above the TV) and...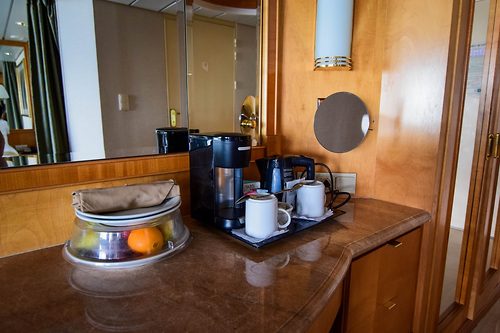 ...in room coffee and tea maker!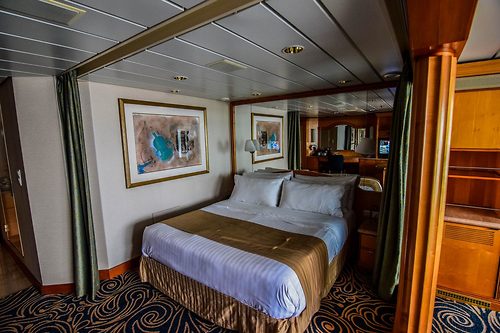 The primary bed can be completely enclosed by the curtains, providing privacy and does exceedingly well at keeping it dark.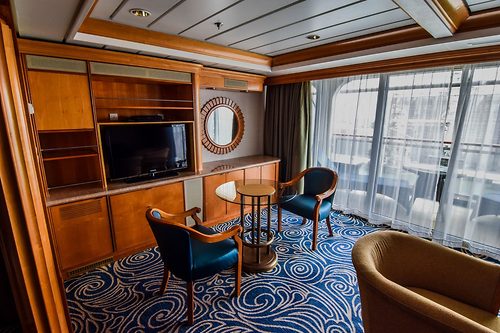 The sitting area features another television, tables nad chairs.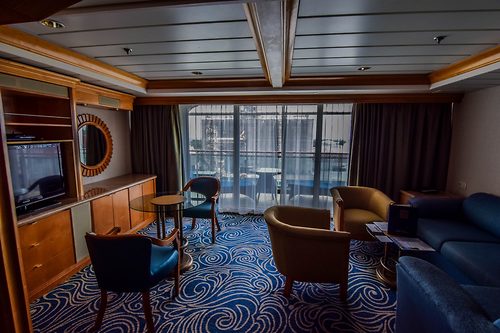 There is also a large sofa and comfortable chairs that flank another table.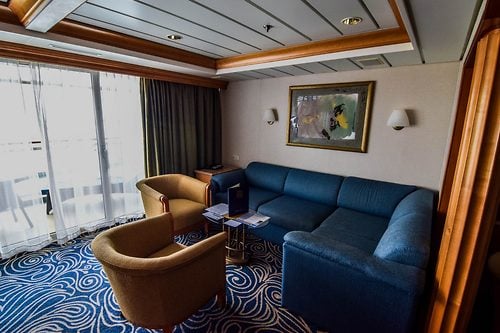 The sofa can open up to a bed, which can accomodate two guests easily.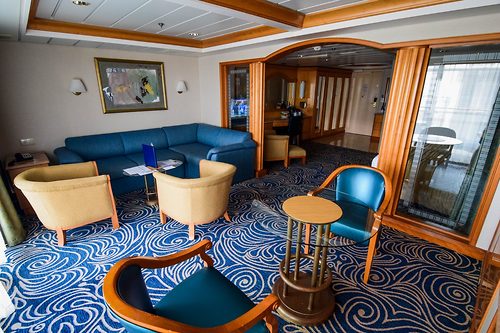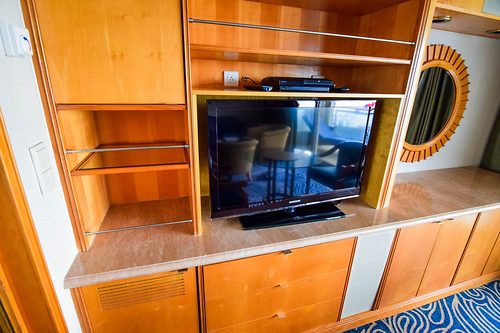 Above the television is a Playstation 3, which is primarily used for playing movies. The Suite Concierege has a collection of DVDs that you can borrow (or you can bring your own).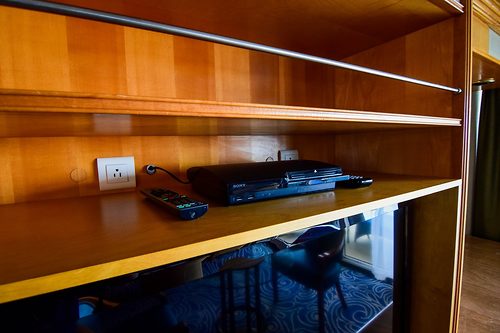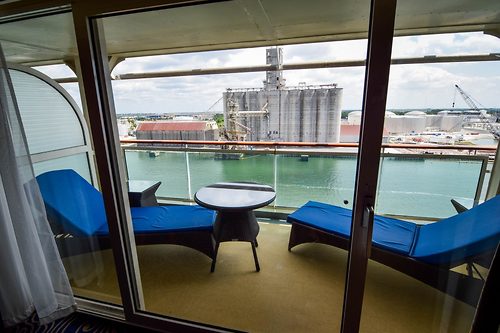 The private balcony measures 104 square feet.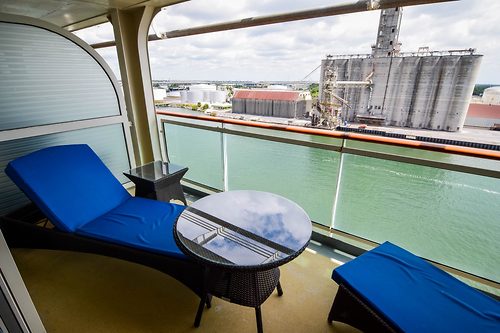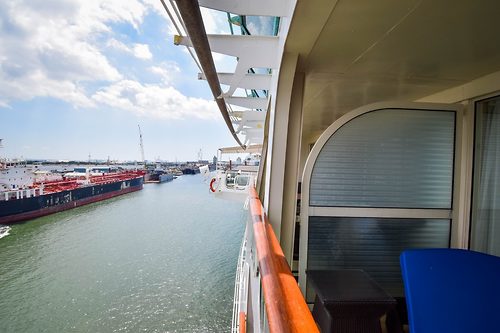 This particular room was very close to the bridge, and provided a look at one of the bridge wings.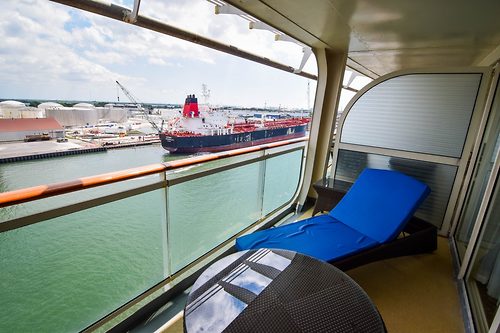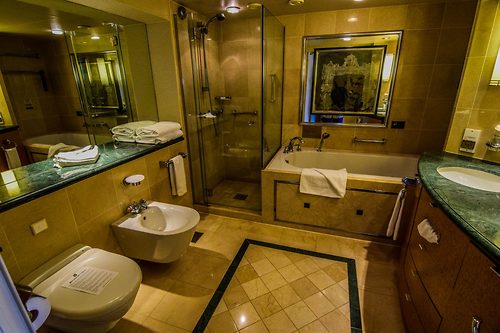 The bathroom is massive, and features a stand-up shower, bathtub, dual sinks, toilet and bidet.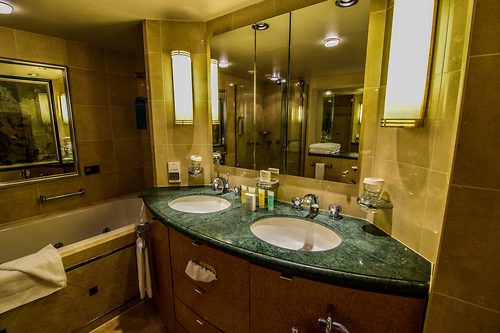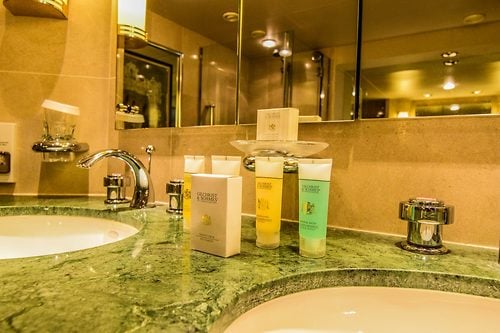 Being in a suite, guests receive upgraded toiletries.