Top 10 extra cruise costs that are not included
In:
A Royal Caribbean cruise vacation includes a lot of activities, dining, ports to visit, and things to do, but it is not an all-inclusive vacation.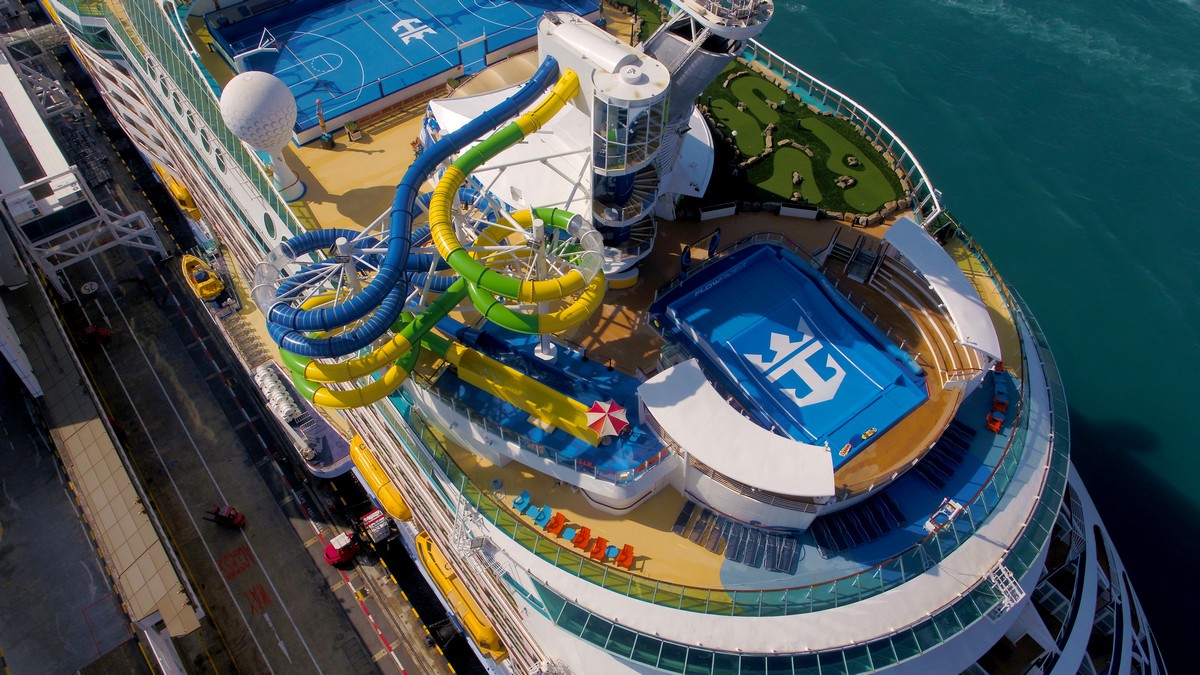 Cruises offer a great deal of value, but there are extra costs to be aware of, so that you can budget around them.
In order to avoid sticker shock later, here are the top extra things on a cruise that will cost you extra, and how to reduce your out-of-pocket price.
Onboard photos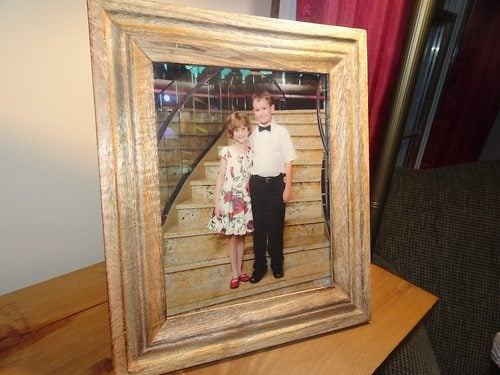 Cruise vacations are all about the memories you make onboard, and Royal Caribbean has plenty of photographers each evening to capture them.
These photo opportunities cost nothing to stop and take, but if you want a print or digital download, it will cost you extra.
A single 8x10 print will cost $19.99, although there are photo packages that will cost you less per print.
The best way to avoid this cost is to skip the photographers and take your own photos around the ship, or on shore. While you will not have access to their backdrops, there are lots of good alternatives. Staircases, balconies, the pool deck, and various spots around the Royal Promenade/Centrum make fantastic ad-hoc backgrounds for any photo.
Shore Excursions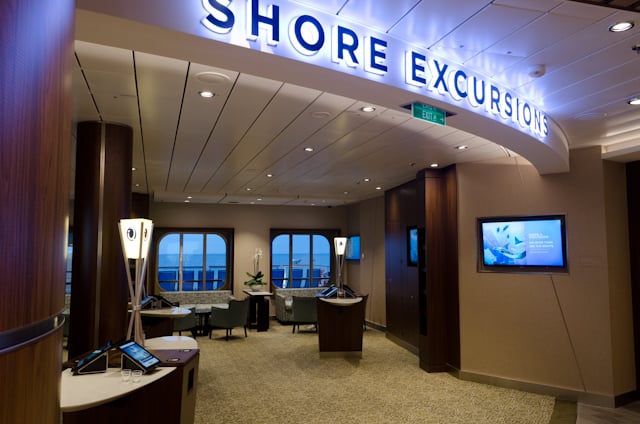 Cruises are at their heart a means of which to visit different places around the world. Each day your ship whisks you away to a new port of call, where you have access to a slew of activities there.
The easiest and most straight-forward way to find something to do on shore is to book a shore excursion through Royal Caribbean. While the cruise line shore excursions are extremely convenient, they do come at a price.
You can save a few dollars if you book a shore excursion on your own through a third party service.  You could also bypass a tour or activity all together, and simply walk around the port on your own, or hop in a taxi and go to a pre-determined destination.
The best way to lower this cost is to research shore excursion options in advance, and figure out the most cost effective strategy for your day in port.
If you do explore on your own, ensure you are working with a trusted tour operator (meaning they have a good reputation online), and manage your time to ensure you get back to the ship well before you are required to return.
Alcohol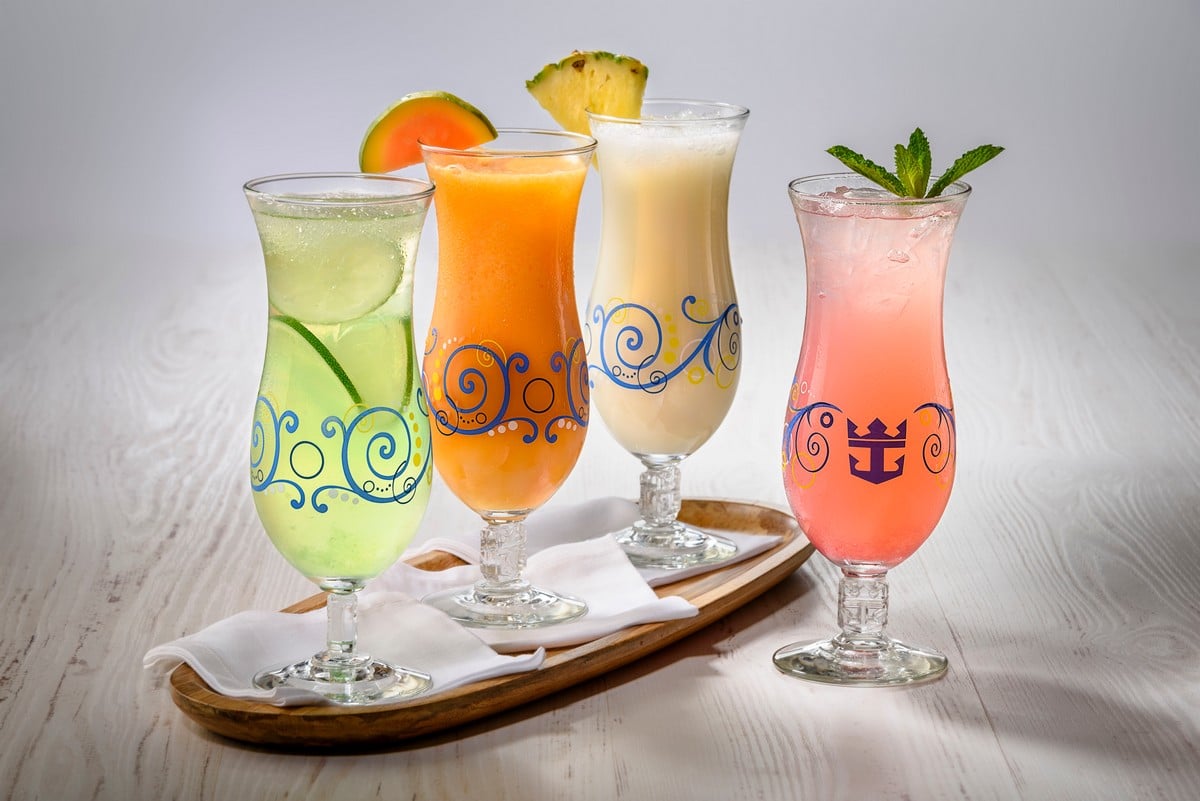 While Royal Caribbean does include some drinks with your cruise fare, alcohol is not one of them.
Enjoying a cocktail, beer or glass of wine on a cruise is a very popular option, that can add up quickly.  Royal Caribbean's drink prices for booze will often be in the $10-13 range before you add gratuity.
For anyone that wants more than just an occasional drink here or there, you have a few options to keep that bar tab lower.
The easiest strategy is to buy a Royal Caribbean drink package. These drink packages offer a one-time flat fee for unlimited drinks on your cruise. They are not cheap, but do offer a fixed budget option that can save you money, if you drink enough.
Perhaps the best money-saving tip for keeping your bar bill down is to drink off the ship. Quite often, the cost of alcoholic beverages in the ports you visit is substantially cheaper, especially in the Caribbean.
While not as convenient as drinking on the ship, you can often get far more value from drinking on land than onboard.
Back onboard the ship, keep an eye out for drink specials and even free drinks. The drink of the day offers a different discounted cocktail, while happy hour specials, complimentary champagne or alcohol tasting events can be found during the cruise.
Specialty Restaurants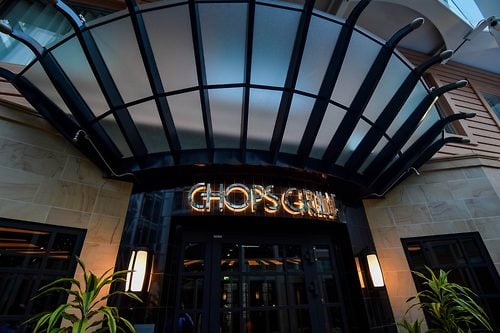 One of the biggest trends in cruising today is specialty restaurants, which offer additional dining options at an extra cost.
Sushi, seafood, steaks, hibachi and more have become popular dining alternatives on Royal Caribbean ships, and most have a cover charge that will carry a per-person cost to dine there.
The easiest way to save money on these is not go at all. Royal Caribbean offers plenty of complimentary food on its ships in the main dining room, and other venues. Free food is available all day, every day and it is not bad at all.
If you really want to try a specialty restaurant, buy a dining package to cut down on the cost.
Gratuity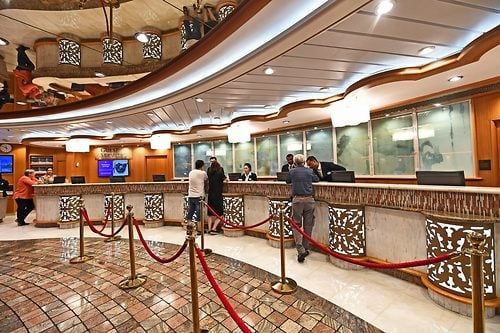 Royal Caribbean charges a daily gratuity to cover the wait staff and stateroom attendants and recognize great service aboard their cruise.
As of January 2, 2018, the daily gratuity amount is $14.50 per guest, per day for those guests in standard accommodations.  Guests in suites will pay $17.50 per person, per day in gratuities.  The daily gratuity amount is the same for all passengers, regardless of age.
While this gratuity is unavoidable, you should be aware of tipping that comes in other venues.
An automatic 18% gratuity gets added to most onboard purchases, including the spa, drink purchases and more.
There is not a way to avoid tipping, and it is well-deserved for the hard working crew members. What you ought to do is budget accordingly and be aware it is part of the overall cruise cost.
Souvenirs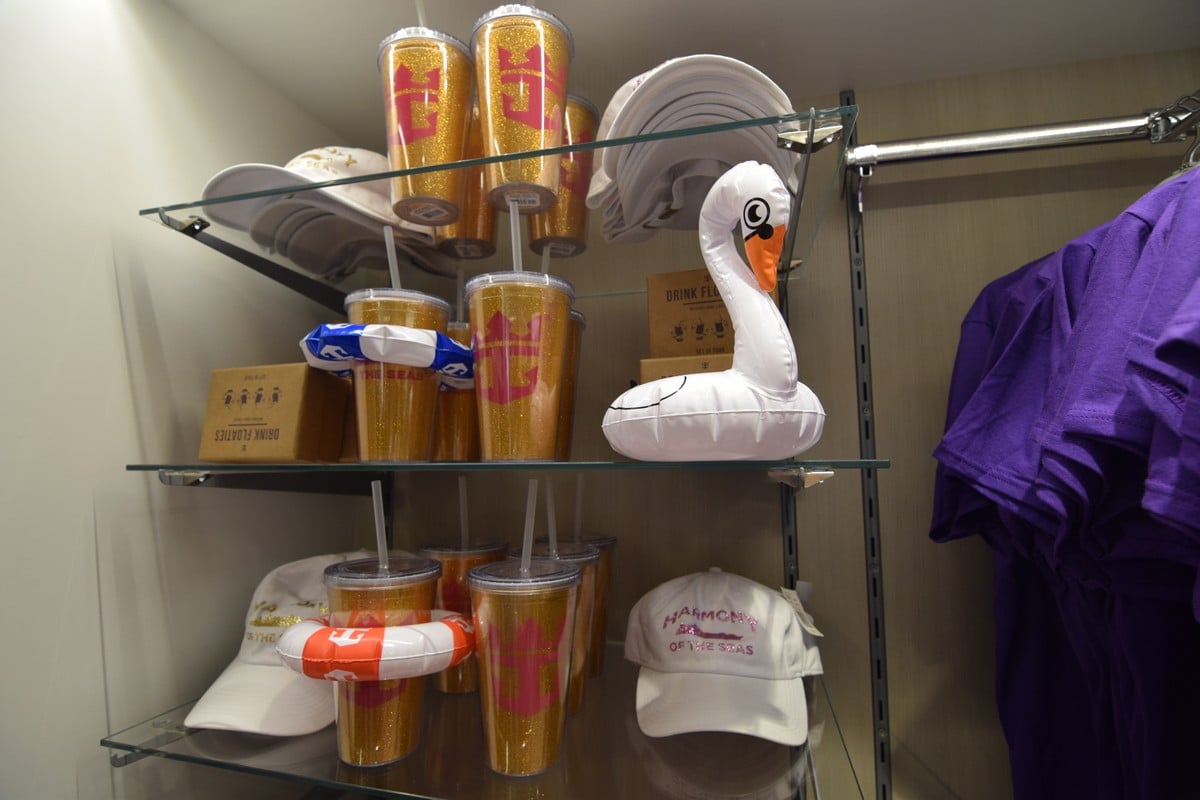 No matter what type of vacation you go on, bringing home a souvenir to remind you of the trip is a near-constant.
Whether you elect to buy souvenirs on the ship or in the ports you visit, these gifts will cost you extra.
One good way to save on onboard purchases is to wait until the end of the cruise. Usually there are last-day sales at the shops onboard, including discounts on t-shirts.
You can also save money buying goods in the ports you visit, where local products and vendors may offer similar options at discounted prices.
Spa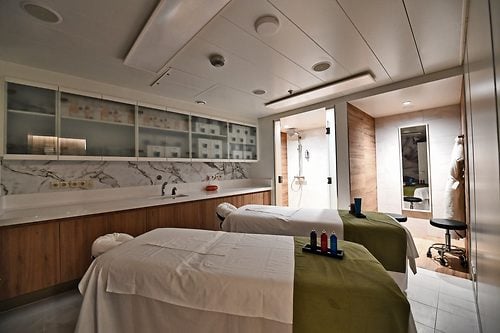 It probably should come as a surprise to hear that the salon and spa cost extra, but they do exist and can be a tempting option for guests to splurge onboard.
The Vitality Spa and Salon offers massages, therapies, hair styling, and more, and it not inexpensive. Many massages or treatments will be in the ballpark of $150 - $400, plus an automatic gratuity.
If a visit to the spa sounds good, you can cut down the price by pre-purchasing services on Royal Caribbean's website, or asking about specials onboard. The best discount is usually a flat discount on embarkation day, since most people do not have the time to stop for a massage on the first day of the cruise.
You can also search on the internet for similar spa services on land, where the cost can be substantially lower.
WiFi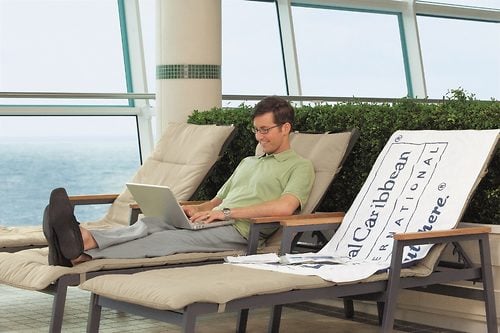 While the cost for onboard internet has come down quite a bit over the last few years, it is not free.
Royal Caribbean's wifi (known as Voom), offers reasonably fast internet access for a flat daily cost. There is a 24-hour option, but the unlimited internet for the duration of the cruise is a more popular choice.
To save on the cost of WiFi, pre-purchase a package before your cruise. There are discounts for WiFi packages almost all the time, and they really are much cheaper than on the ship.
Speaking of extra costs, do not use your phone's cellular connection for data, as you will be roaming and come home to a monster bill.
Kids costs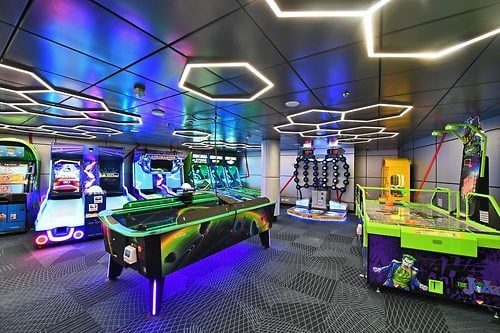 Any parent knows that children have a tendency to rack up extra costs, so here are the common ways your lovely children will cost more.
Adventure Ocean is complimentary during the day and most of the evening, but does carry an additional hourly charge after 10pm. The Nursery will always come with an hourly charge. The arcade costs extra as well.
While easier said than done, avoiding the arcade completely and picking up your kids before 10pm is one way to avoid the extra costs.
Royal Caribbean does offer pre-paid arcade credits on its website before the cruise, that carry a bonus (depending on how much you pre-pay).
Onboard activities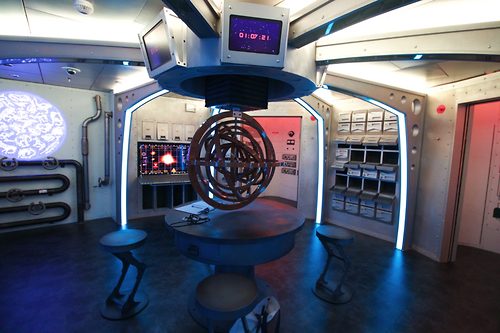 In addition to all the things to do on your cruise included, Royal Caribbean offers activities that cost extra.
Escape rooms, private Flowrider time, fitness classes, and the casino are just a few examples of things will cost you extra to enjoy.
The good news is there are lots of alternatives to keep you busy that cost nothing extra. Royal Caribbean's shows, live music, trivia, and many demonstrations are available at no additional cost. 
While these extra cost activities can be a lot of fun, you should keep in mind they are not necessary for a great vacation.
Your thoughts
Which extra cruise costs do you typically buy? Which do you always skip? Is there a money saving tip you want to share? Post your questions and suggestions in the comments!