How to avoid the 8 things everyone hates doing on a cruise ship
In:
Nothing is perfect, including going on a cruise. There are going to be pain points you encounter because you are not the only person on the ship and sometimes things happen that we have no control over.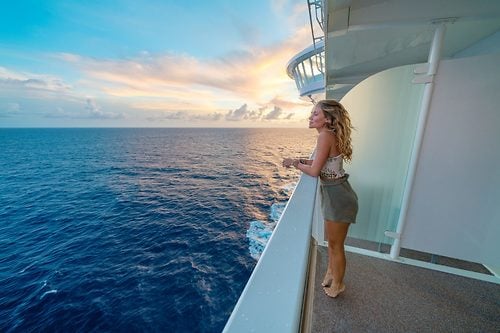 The good news is with a little bit of knowledge and planning, you can reduce these potential problems into minute blips on the radar of fun, instead of a "my vacation is ruined" kind of occurrence.
Before you get on a cruise ship, here are 8 things we all deal with on a cruise and how to get around all of them.
Getting seasick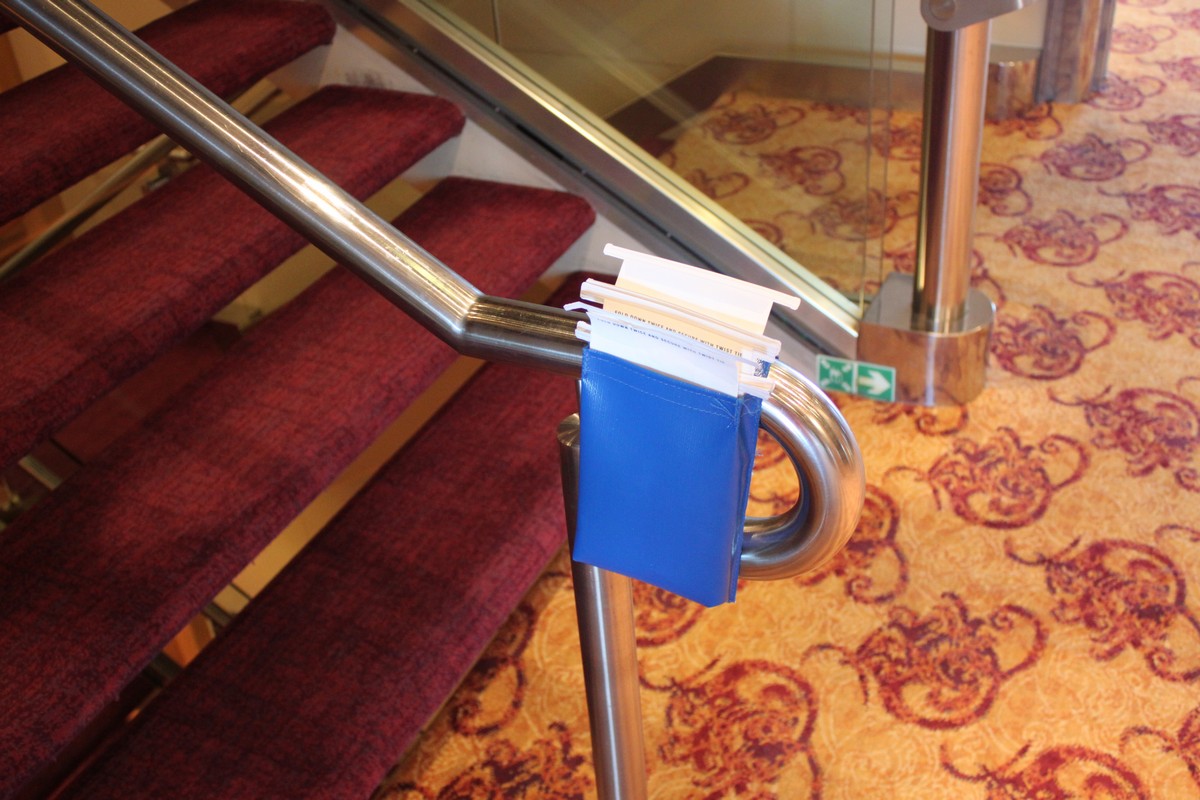 It is unlikely you will get seasick on your cruise, but it can happen to just about anyone.  
Royal Caribbean ships are massive vessels, equipped with precise GPS and stabilizing technology. Moreover, the Captain will regularly plot courses that take optimal routes for guest comfort.
The good news is that even if you do get seasick, feeling better quickly is very easy if you know what to do.  You can take over the counter medications or homeopathic treatments to combat the effects quickly.  Eating a green apple or something with ginger has also proven to be effective.
If you are truly concerned about getting seasick, talk to your physician about a prescription for a scopolamine patch that you wear behind your ear during the duration of the cruise.
Read more: How To Avoid Getting Sick on a Cruise
Pushy spa selling
Upsells are something no one enjoys, but sales people wouldn't do them if they didn't work.
When you schedule a spa treatment onboard, it is typical to be at least told about certain products you can buy to bring home to help combat whatever ailment or life-improving scenario that you are facing.
If you prefer to avoid the upsell all together, politely inform the crew member giving you the spa treatment at the very beginning you are not interested in purchasing any products today.  
Read more: First time cruisers: Royal Caribbean's Vitality Spa
Sitting with strangers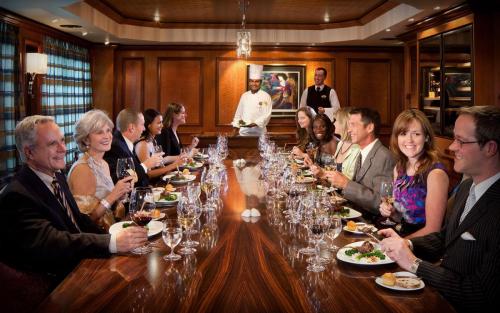 There are some occasions on a cruise where you might have to sit with other cruisers that you do not know.
Sometimes, being seated with someone you do not know is not desirable, so if you want to avoid being seated with other guests, here are a few tricks to try.
The most common scenario for being seated with strangers is in the main dining room. Speak to the head waiter about arranging for a private table.  This is usually not a problem, but you may have to wait a bit longer to be seated.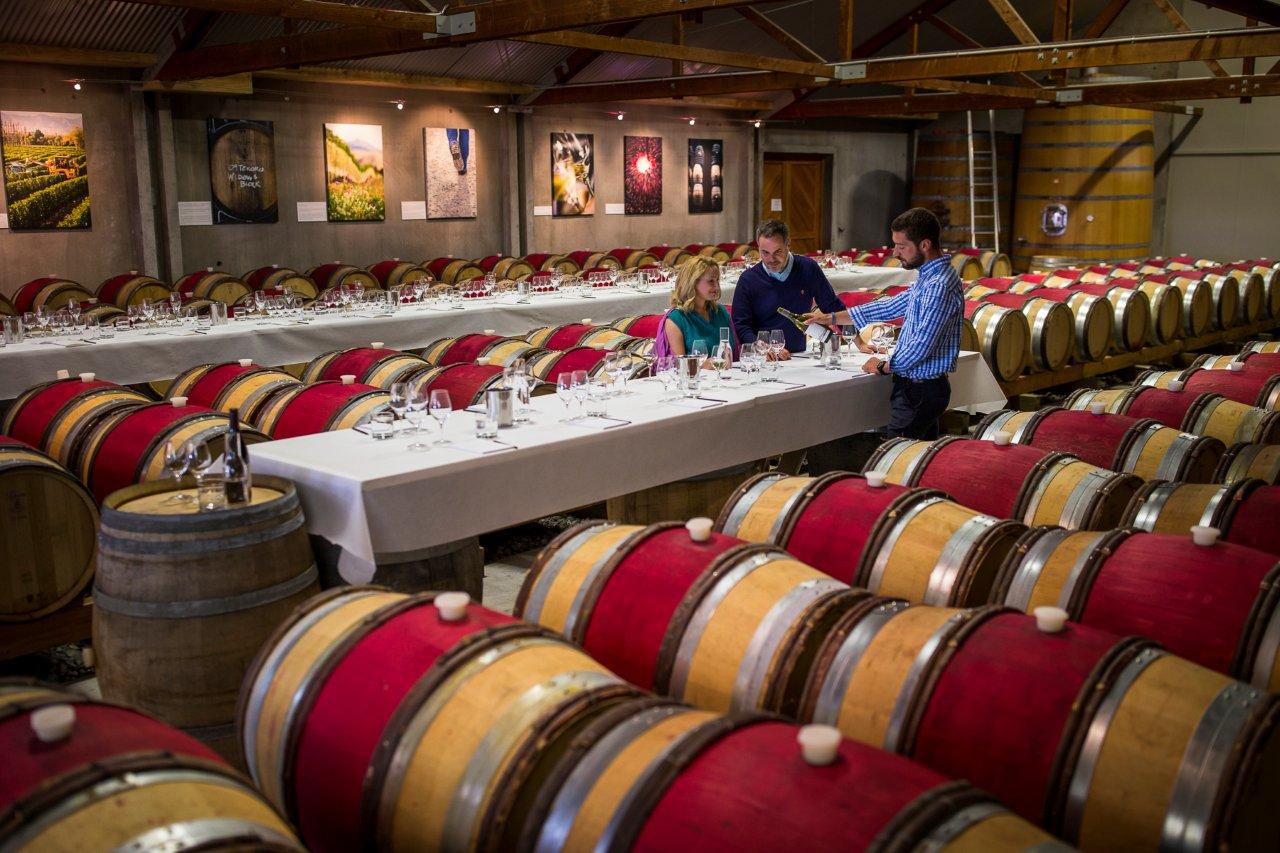 You will not have to worry about being seated with other guests at any of the specialty restaurants, except for Izumi hibachi or Chef's Table.  The teppanyaki dining is at communal tables, so the only way around this problem would be to buy up the entire table.
Nearly all shore excursions are group tours, so the only way around the problem is a private tour.  If you prefer to arrange your tours through Royal Caribbean, check out the Private Journeys option.
Private Journeys is the cruise line's personalized shore excursion service where you can create a tour just for your group that does exactly what you want.
Read more: How to not eat with strangers on a Royal Caribbean cruise
Stopping to do the safety drill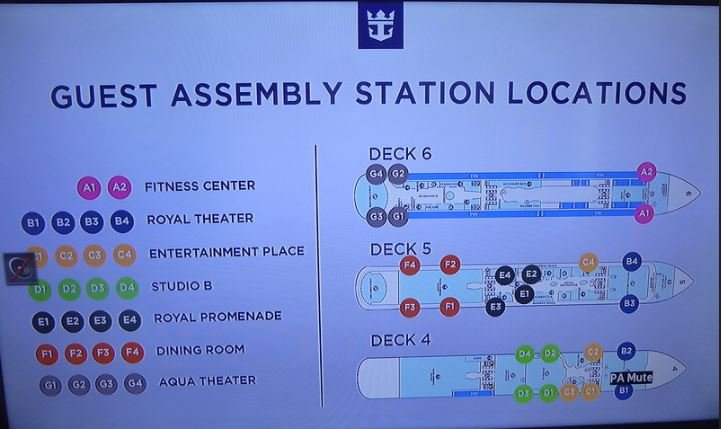 We all understand the importance of safety, but nothing puts a dent in your cruise fun faster than the safety drill.
Known as the muster drill, this is an obligatory drill required by maritime law where you learn about what to do in the event of an emergency onboard.
The good news is Royal Caribbean has completely changed the safety drill, so the days of going to an outer deck and lining up to hear about how to wear a life jacket are over.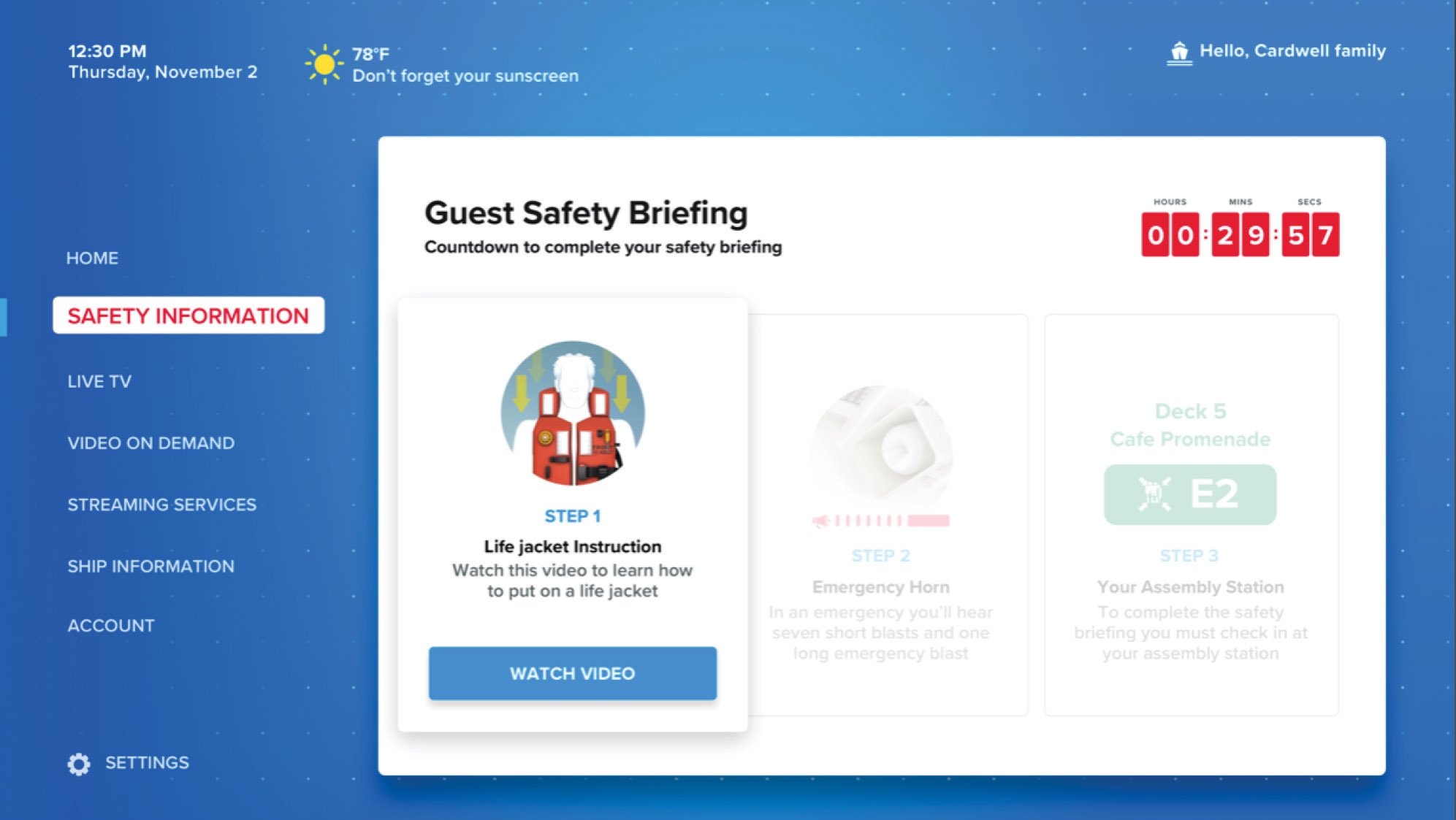 The new eMuster option will be conducted via your smart device or stateroom television, and allow you to conduct the drill at your leisure on the first day of the sailing and then simply report to your muster station to complete the process.
This new approach to the safety drill is not only faster, but does not require the entire ship to stop in its tracks.
Read more: 6 really interesting facts about Royal Caribbean's new cruise safety drill
Chair hogs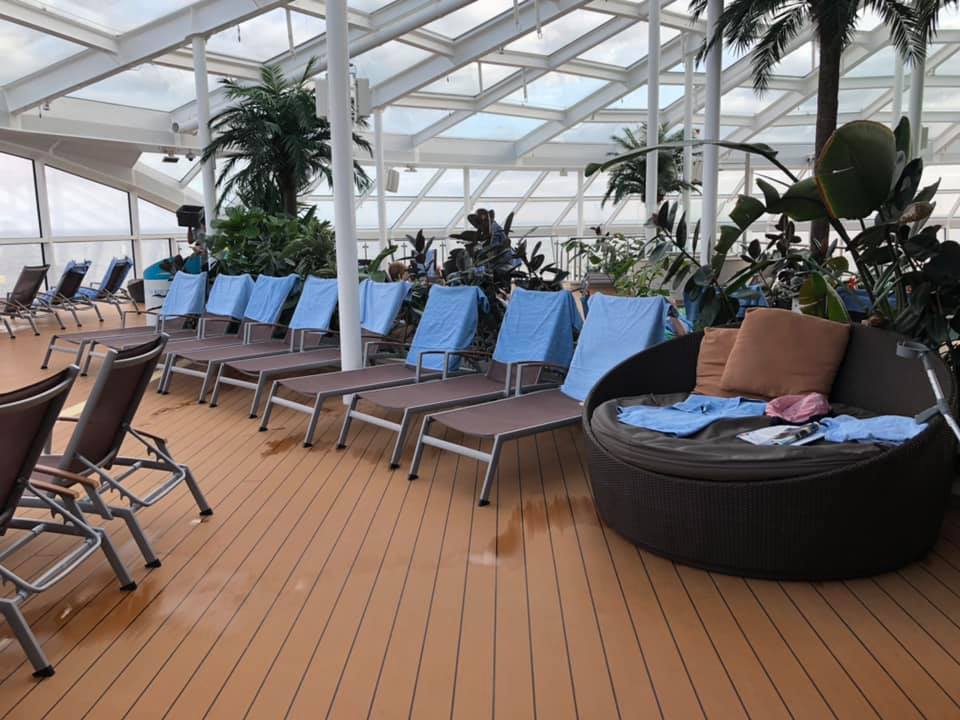 If you are dreaming of grabbing a seat by the pool and enjoying a lovely day at sea, you may find the first step of that dream harder than you thought.
Commonly guests will wake up early to reserve chairs at the pool, only to return hours later to actually occupy them.
There are two ways around this problem: wake up earlier than them and get there first, or go elsewhere for a chair.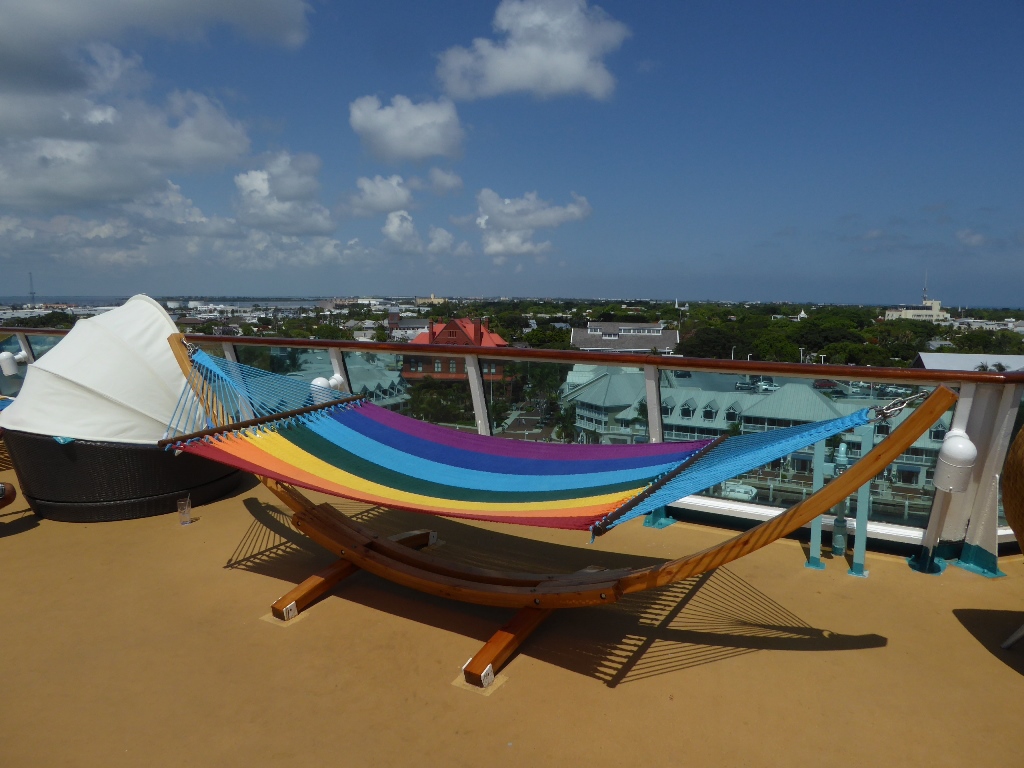 There are lots of deck chairs on your ship, and if you get up to the pool deck by mid-morning, you should have no issue getting a chair.
Another alternative is to look for chairs on other areas of the deck. You will find deck chairs away from the pool, but still offering plenty of sun and the ocean air at the forward and aft ends of the pool deck. Some ships even have hammocks and other comfortable seating in these areas.
Lines for activities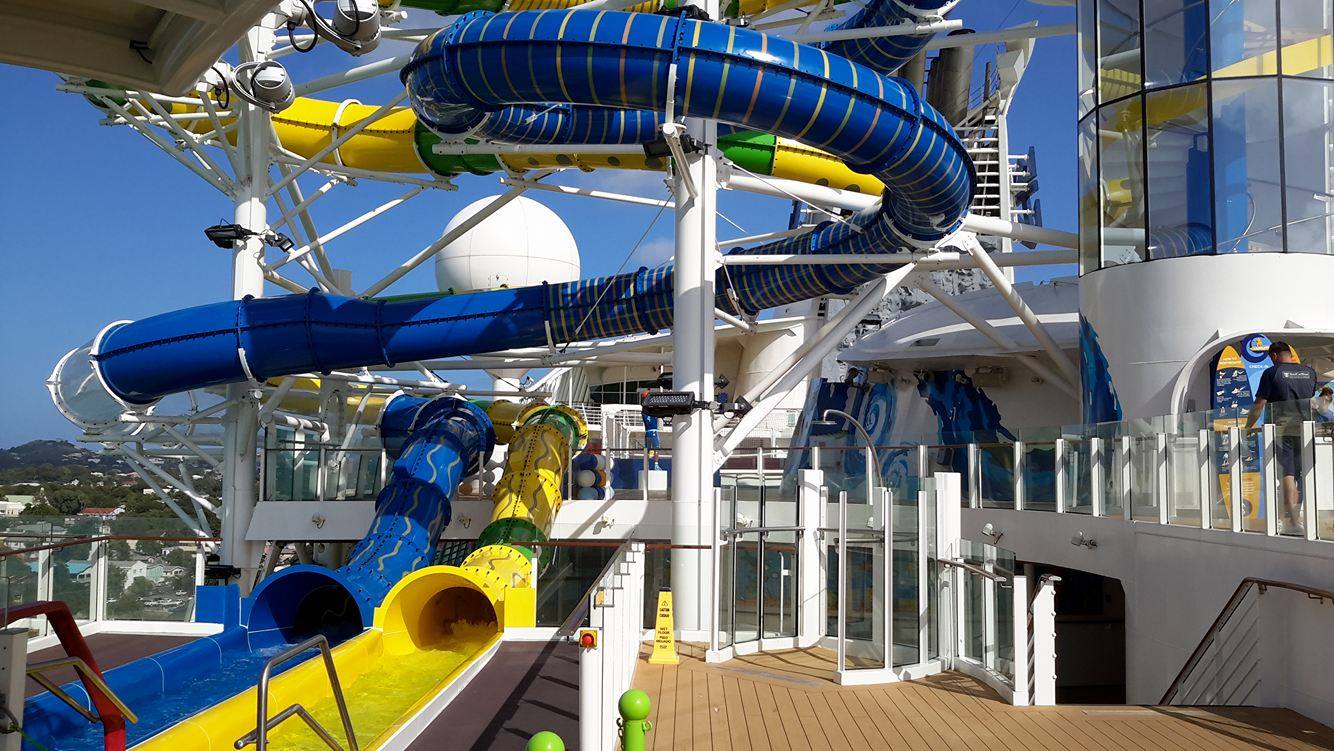 Water slides, stage shows, and even the main dining room all have one thing in common: a lot of people want to get in at the same time. The result are lines can develop.
The best advice for avoiding lines on your cruise is to either arrive earlier or later.
In the case of a line for the dining room, simply wait it out. Eventually the line will dissipate, and you could easily wait it out at a nearby bar until the line goes away.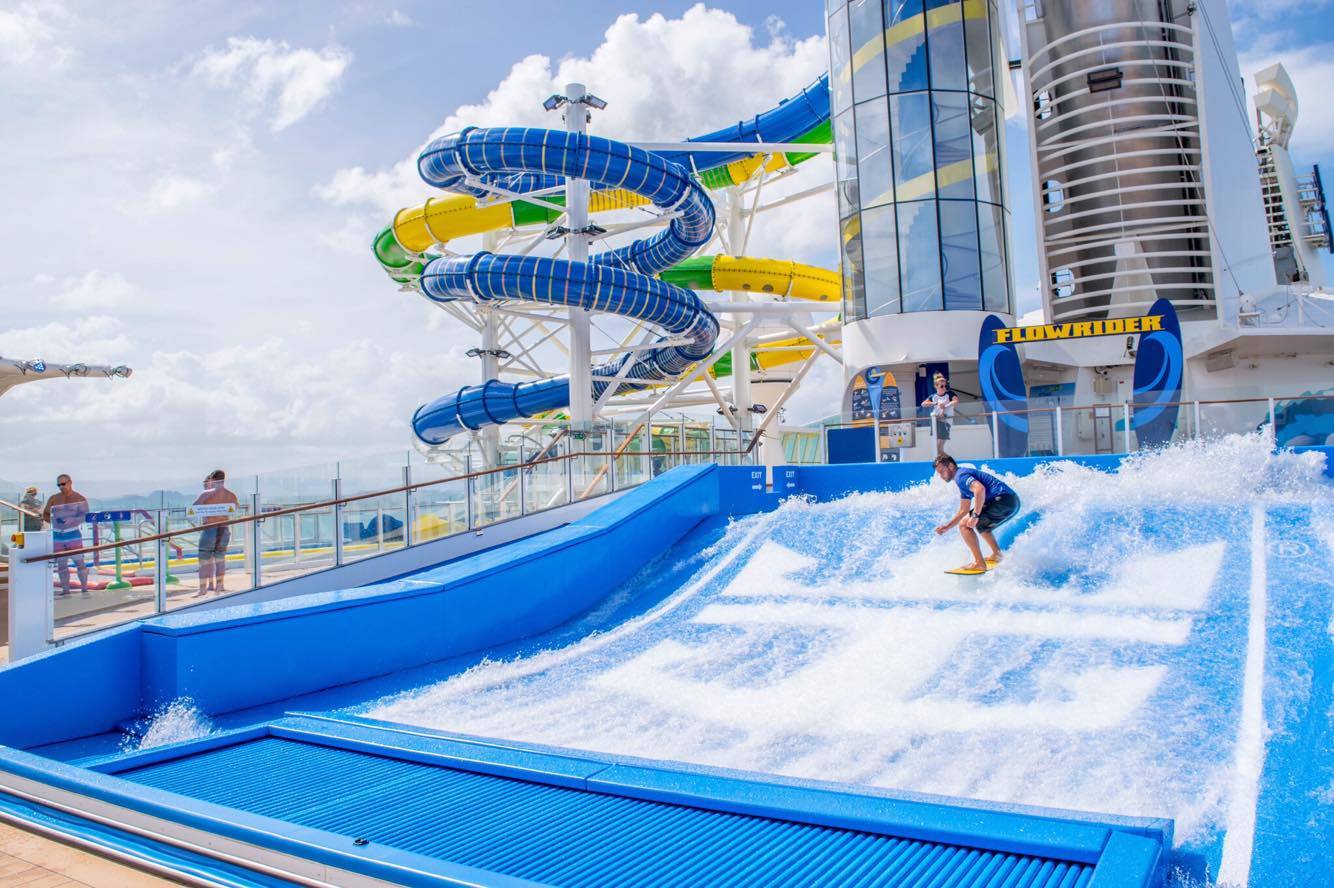 Lines for a show at the theater can be avoided on Oasis or Quantum Class ships by reserving entertainment ahead of time.  If you are on a different ship, try to get to the theater 15-20 minutes before show time before the line develops.
Likewise, lines for signature activities are best avoided by getting there right when they open for the day, or in the late afternoon when a lot of people start getting ready for dinner.,
You can also find short lines for water slides, the Flowrider and more by trying them on the first day of your cruise or when your ship is in port and most other guests are on shore.
Read more: How to avoid the most irritating lines on a Royal Caribbean cruise
Packing on the last day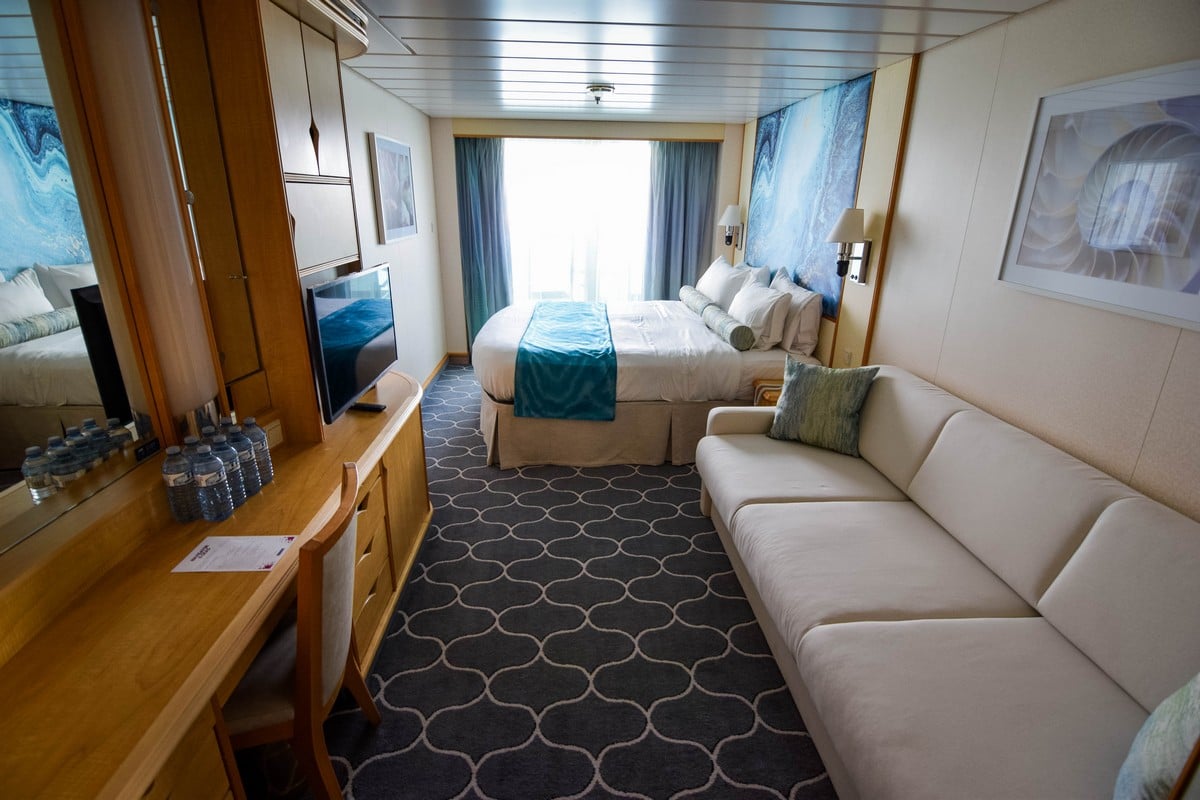 The only thing worse than the realization your cruise is coming to an end is remembering you have to pack everything up too.
While packing for a cruise vacation can be fun, packing to go home stinks.
The best advice I received is to leave a piece of luggage open in your closet and fold dirty laundry in there as you discard it.  If you do this everyday, you can reduce the amount you have to pack on the final day.
Read more: The worst cruise packing mistakes to avoid
Gaining weight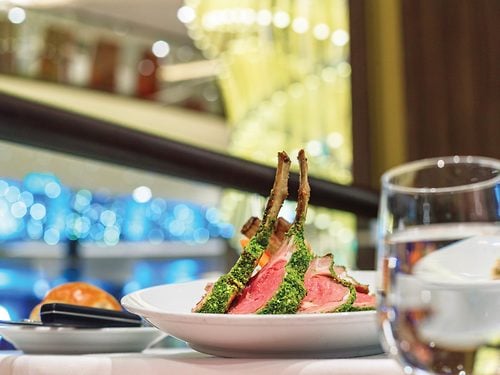 We all may think we can avoid temptation of overindulging on a cruise, but more than likely it will happen anyway.
Whether you have a sweet tooth, or simply find a lot more food than usual to try, gaining weight on a cruise vacation is not unheard of at all.
Besides skipping some of these foods, there are a few good strategies to allow you to have your cake and eat it too.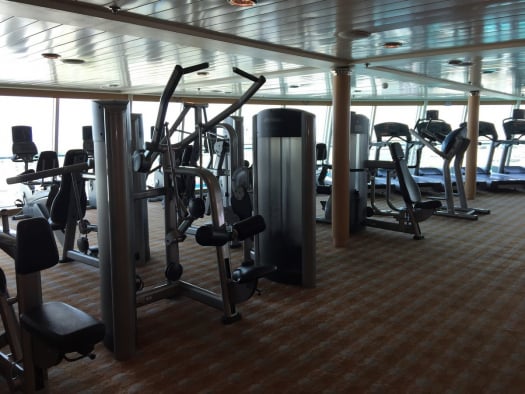 Skipping the elevator and using the stairs will burn off a few extra calories, especially over the course of your cruise.
All Royal Caribbean ships have a fitness center that offer free weights, machines, and even fitness classes. Most of the gym is complimentary (the fitness classes usually cost extra), but you don't have to abandon your gym routine while on a cruise.  
There is also a jogging track on every ship, if you prefer some outdoor activity.
The main dining room menu will also notate certain options that are a healthier choice, to make choosing the right entree easier for you.
Read more: Guide to Royal Caribbean's gym and exercise programs