Odyssey of the Seas construction photo update - February 23, 2021
In:
There is a new photo of Royal Caribbean's next new cruise ship for all of us to enjoy.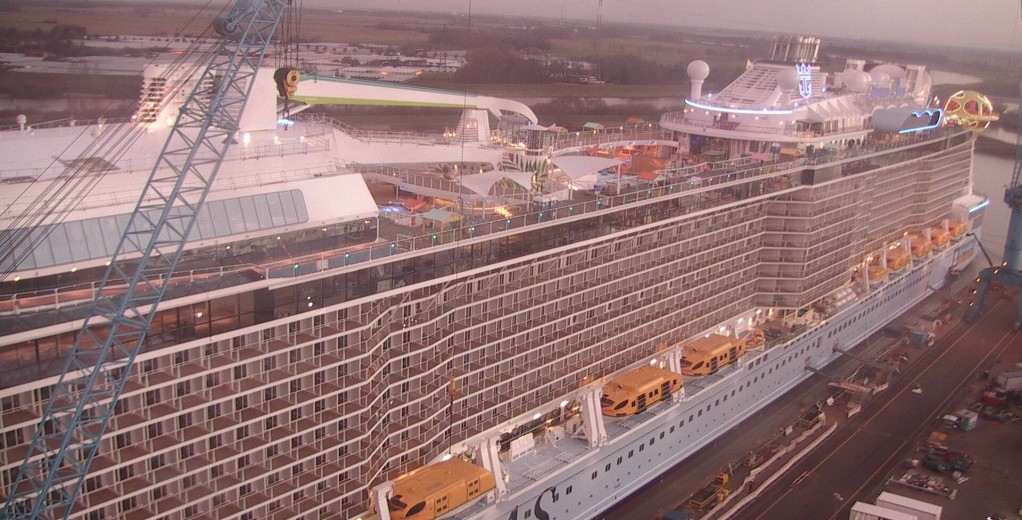 The Meyer Werft shipyard shared a new webcam photo of Royal Caribbean's next new cruise ship, Odyssey of the Seas.
There was a flurry of activity over the weekend as the ship was moved away from the pier, and her lifeboats were tested. 
This is likely a sign that Odyssey of the Seas is being prepared for her journey down the Ems River, which is known as her conveyance.
Read more: Odyssey of the Seas should begin her conveyance soon
The movement of Odyssey of the Seas away from the pier also gave cruise ship photographer Björn Haß the opportunity to give us a closer look at some of the ship's signature features.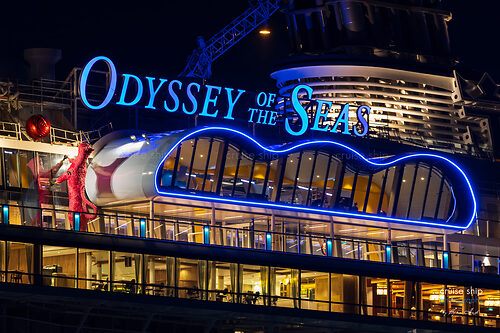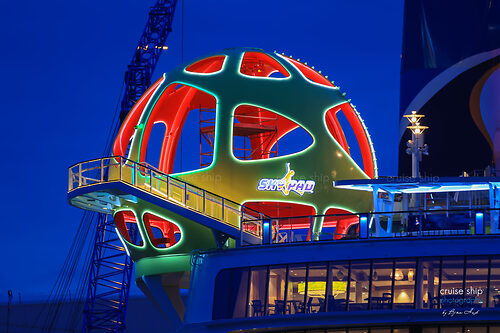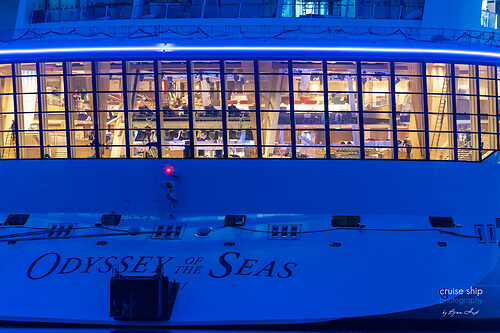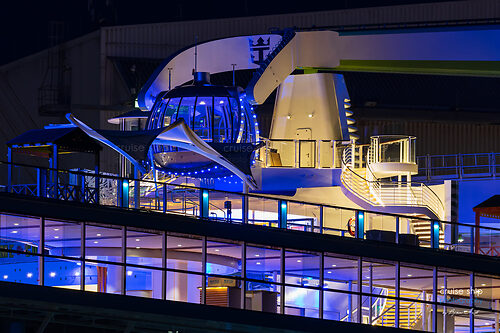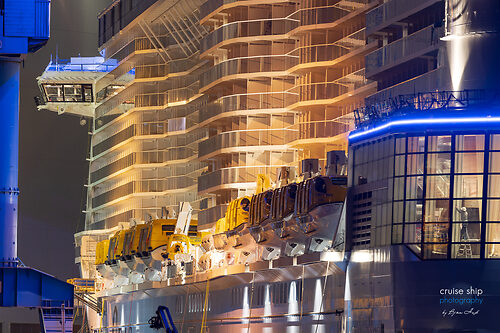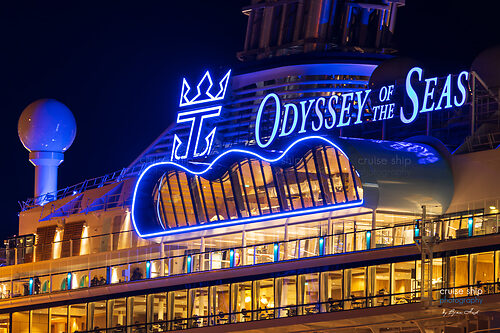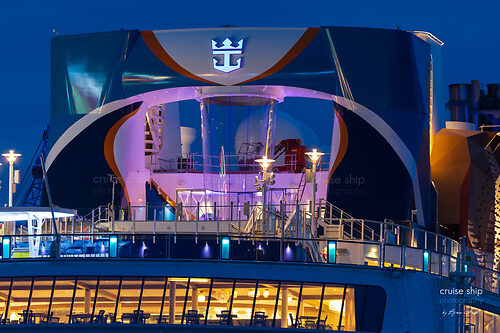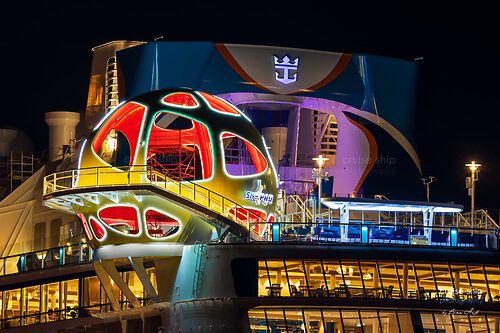 Photos by Björn Haß
After her conveyance, the ship will conduct sea trials.
Odyssey of the Seas will be among the largest cruise ships in the world when she launches, but she will not claim the title of the largest.
The 169,000 GT cruise liner has an overall length of 347.1 meters, is 41.4 meters wide and can accommodate more than 5000 passengers.
This means she is smaller than the Oasis Class cruise ships, which currently hold the title for the largest in the world.
Read more: What Is the Biggest Royal Caribbean ship?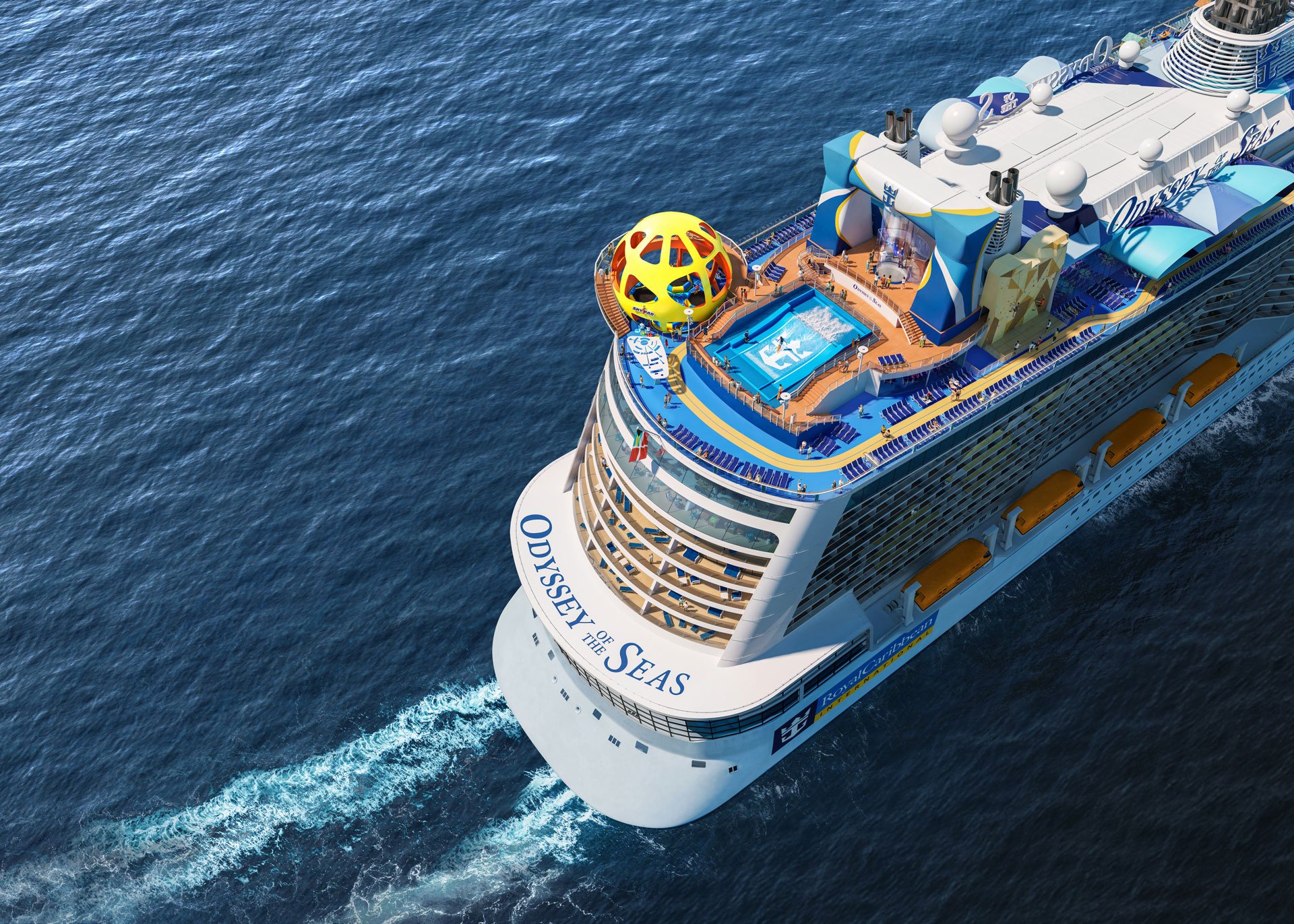 Royal Caribbean Group confirmed in its business update yesterday that Odyssey of the Seas will be delivered in the first quarter of 2021, although no specific date has been announced.
Due to the global health crisis, it is likely the handover ceremony will be a virtual one. Royal Caribbean Group held a virtual delivery of Celebrity Apex when it was delivered.
More information: