First look at Odyssey of the Seas conveyance
In:
Royal Caribbean's next new cruise ship is on the move!
Odyssey of the Seas began her conveyance to the North Sea early on Saturday morning to delight of many cruise fans.
The ship began her slow journey down the Ems River in Germany, and local photographers have begun sharing photos.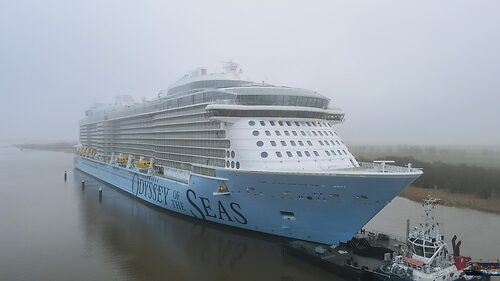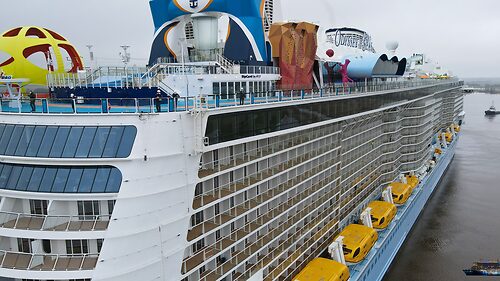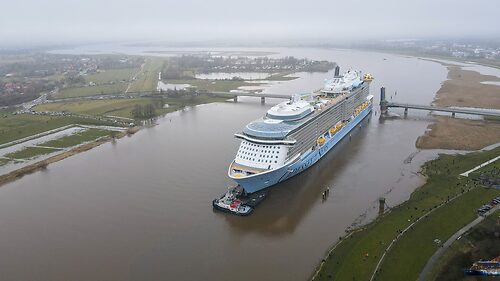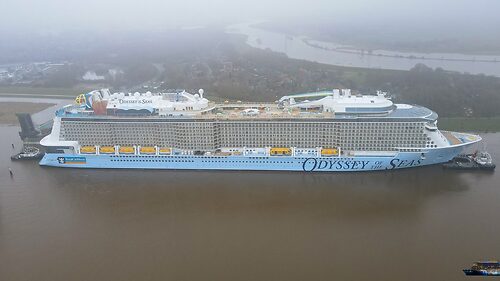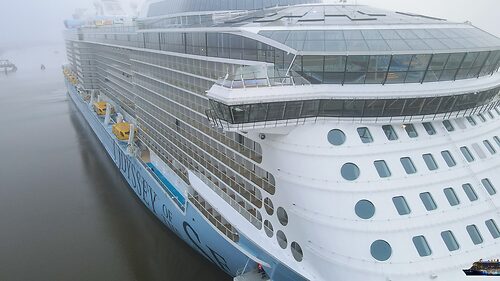 Photos by Jeroen Houtman
RoyalCaribbeanBlog reader Marga has also been sharing photos from the conveyance on our forums.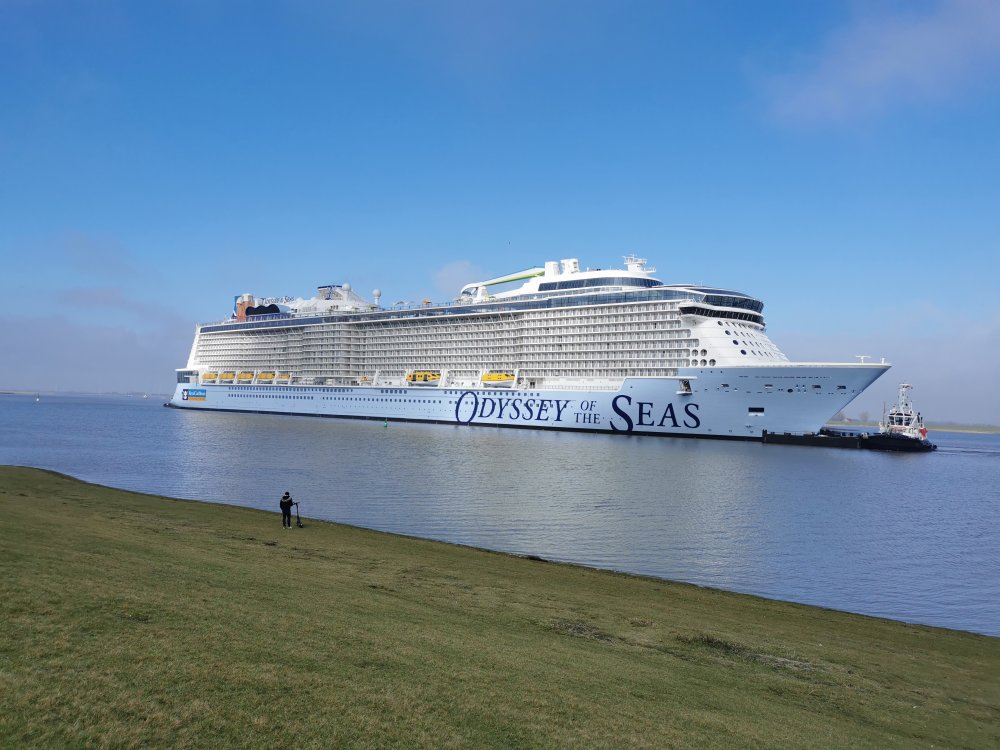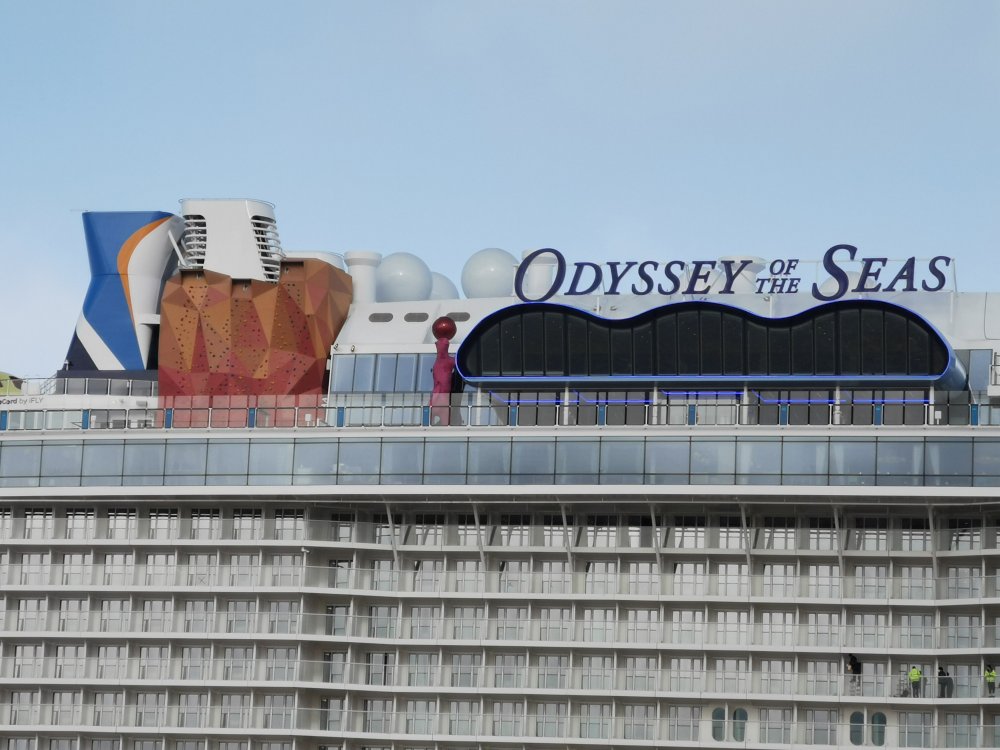 Odyssey of the Seas is moving backwards down the Ems River on her way to Eemshaven, Netherlands.
The river has been cleared of obstacles and other traffic to make way for the massive new cruise ship.
Once Odyssey of the Seas reaches Eemshaven, she will begin her sea trials in the North Sea to test out the ship's functionality and ensure all systems are working properly.