Royal Caribbean Blog Podcast Episode 42 - Freedom of the Seas Listener Cruise Preview
In: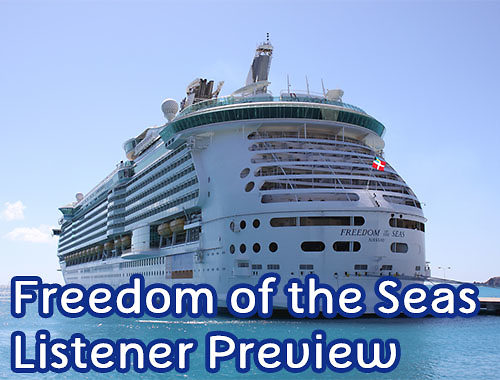 Listen to the Show
It's time once again to invite one of our awesome podcast listeners to join us on the podcast, and this week we have Marie Coschigano of New Jersey, who is going on Freedom of the Seas later this summer over July 4th. We're going to discuss her cruise plans onboard and onshore.
Share with me your thoughts, questions and comments via...
Show Notes
On this episode: Matt Hochberg, Marie Coschigano
Running time: 30:49