Cruising 101: Cruising locally or flying to a cruise
In:
Royal Caribbean offers many cruises from many ports of call, so naturally there is a lot to choose from.  In many cases, the decision can be between taking a cruise you can drive to or taking an airplane to reach a cruise farther away.  If you find yourself in this conundrum, here are the things to know about both choices in making your decision.
Benefits of taking a cruise near you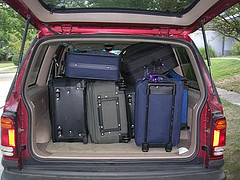 If there's a Royal Caribbean cruise near you that does not require an airplane flight, there are a number of benefits, with reduced cost being a big one.  In many cases, the cost of an airplane flight can be more than the cruise itself.  But if you can drive to your cruise, you will save a lot of money on transportation costs.
Not flying also has other advantages such as not worrying about paying for checked luggage, taxi costs and in some cases, paying for a hotel the night before your cruise.  
In just the United States, Royal Caribbean offers cruises out of Massachusetts, New York/New Jersey, Maryland, Florida, Hawaii, California, Alaska, Louisiana and Texas.  That's a lot of states and many more states nearby that are close enough to allow for a drive.  Cruises out of England, Australia, China and other markets offer local cruise options as well.
On a more personal level, cruising locally can allow you to really get to know a particular Royal Caribbean cruise ship intimately because it is a ship you can sail on at any given time.  An example of this is Explorer of the Seas, which has been based out of Bayonne, New Jersey for a number of years.  Having a ship near you that you can "call your own" is a pretty cool feeling.
Benefits of flying to a cruise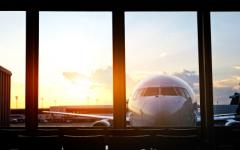 If you fly to your cruise, as the saying goes, the world is your oyster.  You have all the choices of where and when you want to cruise.  Royal Caribbean offers a lot of cruises to ports of call around the world and there's no limit to which one you can go to.
Flying also gives you more variety in terms of the ports of call you will visit as well as the ship you will sail on.  In local markets the cruise ships and itineraries can often stay the same for years, which does not lend itself to variety.  
Some of the better sales on Royal Caribbean cruises can often be found from ports you will need to fly to, which can save a lot of money on the overall vacation cost.  Moreover, you may find cheaper deals overall in other ports consistently due to competition from other cruise lines (such as cruises in Florida).
With Royal Caribbean offering new cruises on new ships fairly regularly, there's always something exciting to be discovered and flying to a cruise means you won't miss out on anything.